Farnborough Freemasons on behalf of the 'Hampshire & Isle of Wight Masonic Grand Charity' presented a cheque for £500 to 'Parity for Disability', a local charity that supports people with multiple disabilities. The cheque was presented to the charity at their shop in North Camp by Eric Robinson, the master of Mercury Lodge No 4581 who said that the charity was providing a vital and much needed service to the community.
Alison Cooper Exec Director explained that 'Parity for Disability', provides the vital tools that people with multiple disabilities require to build friendships and relationships, expand their horizons, contribute to their community, and address their physical, mental and emotional health, – in fact, do what everyone else is doing.
Masons were fortunate to meet Linda Anderson Trustee and long-time supporter of the Charity, Kate Robinson who volunteers at the shop along with Christine Stevens a committed volunteer, who was a long serving Parity shop manager before she retired. Also present was Emma Nelson, the charity's Community Fundraiser.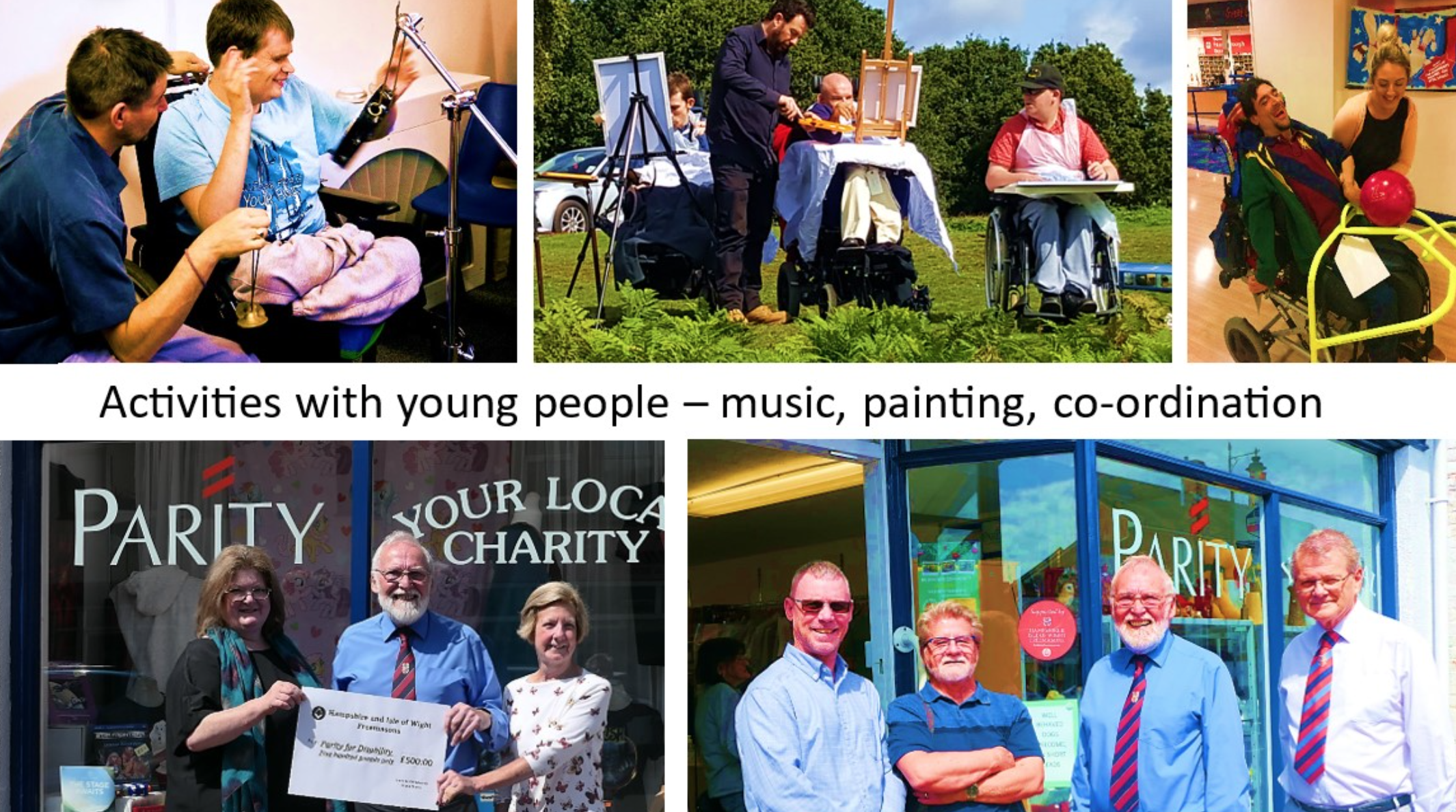 Parity for Disability was a 2019 recipient of the Queen's Award for Voluntary Service. The annual award is equivalent to the MBE and is the highest award that can be made to a voluntary group.
The Hampshire & Isle of Wight Masonic Grand Charity (known as the Tom Langton Fund) helps numerous Charities supporting vulnerable people, including those with disabilities, disadvantaged children, youth organisations, local churches and associations.